Virtual Terminal Settlement (PC, Mobile Phone, and Tablet) is a solution of credit card settlement in all type of industries which require payment by credit card. We are dedicated to offering the Virtual Terminal Settlement.
A good credit settlement service is the settlement that able to increase merchants' sales. MAXCONNECT provides fast, secure and easy settlement service with a low settlement fee. Our credit settlement services with high secure and function able to increase the sales of merchant.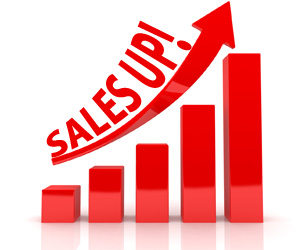 Sales increased after implementing credit card settlement
MAXCONNECT's Virtual Terminal Settlement is a service that the credit card payment can be executed anywhere as long as you have a computer and access to the Internet.
It is also possible to processing the credit card payment in front of customer or at visited place by carrying a laptop using wireless or WiFi.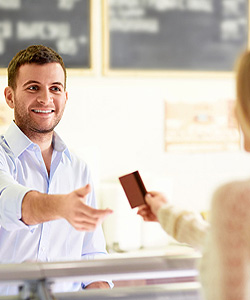 Usually, many merchants are looking for CAT Terminal. The initial investment for CAT Terminal alone may costly. In addition, CAT Terminal consumes time to set-up, in case of new line need works for pulling up the cable, software installation and even some time unable to execute credit settlement due to the problem of CAT Terminal itself.
In fact, MAXCONNECT's virtual terminal Settlement not only can reduce the initial investment but also able to read the dedicated card so that customer feels safe to use.
Actually, merchants can safely use the virtual terminal settlement since the credit settlement can be executed in dedicated screen provided to all of them. Instruction of virtual terminal Settlement is so easy. Virtual terminal settlement can be completed once proceeds the procedure that is described in the screen. You may print out customer copy if necessary.
By virtual terminal settlement, it is possible to key-in manually without swiping the cards in case of the customers' card difficult to read by the card magnetic surface.     


Virtual Terminal / VCAT Functions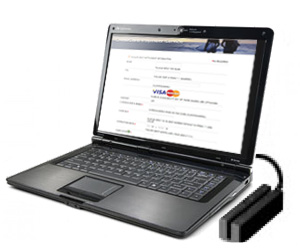 Since it is possible to key-in manually in the MAXCONNECT's Virtual Terminal settlement screen, your staff can key in information on your behalf to proceeds the order request receipt through telephone or fax even without the credit card itself.
The customer support center or home delivery service companies able to use Virtual Terminal settlement without bringing an exclusive terminal.
Our payment system is compliant with the PCI DSS, we are continually working to improve the day-to-day security