The following standard functions are MAXCONNECT WEB link settlement services.

Quick charge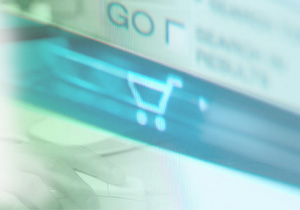 A quick charge is a service that customers can make a payment like without enter their credit card information in the second and subsequent times. This will attract new customers become repeat customers.



A quick charge function will quick call the items of customers address, phone number, and card information by click the items.



It will further increase the repeat order. As this quick charge will provide convenience to the merchant and Enhance Sales Productivity especially for the online shopping sites, the sites which providing a point system and the sites which would do the billing from time to time to customers.



Customizing Payment Page
HTML Payment Link is a good way for your online store. It's not only easy and costless, you are able to customize our payment page or choose any suitable designs of our ready templates that suit your business. Not only that, the payment page can also be customized in accordance with your needs and requirements. Let us know your needs and requirements of how you would like the payment page to be, our experts will be able to come out the design with the taste like your website. Normally, we'll help you to customize the background colour and insert your logo at the payment page to make it looks similar to your website.



Automatic multi-language display function screen settlement
Nowadays, one of the functions for the credit card payment system is has become the most important of the ability multilingual settlement screen. Due to the expansion of service area has been spreading rapidly, this feature is absolutely necessary for all merchants.
With MAXCONNECT payment services, it will help companies and individuals to improve their business day-to-day.
With MAXCONNECT's settlement services, we are in descending order of the corresponding language speakers of the multi-language Payment such as Japanese, English, Chinese, Spanish, French, Portuguese, German, Italian and Korean. We are confident that this feature corresponds to the number of servings of 3 billion card holder in the world, and covers the language of 99 percent of the card holder. Therefore, our merchants able to targeted market around the world.
| | | |
| --- | --- | --- |
| | | |
| ▲ Chinese ▲ | ▲ English ▲ | ▲ French ▲ |
| | | |
| ▲ German ▲ | ▲ Japanese ▲ | ▲ Italian ▲ |
| | | |
| ▲ Korean ▲ | ▲ Portuguese ▲ | ▲ Spanish ▲ |

Mobile Settlement
MAXCONNECT always aim that to provide credit card settlement smoothly to our merchants without discomfort of the screen size. Therefore, the settlement screen size applies automatically when mobile phone users using our payment page. This service simultaneous on both PC and mobile phone, provide comprehensive and convenient to our merchants.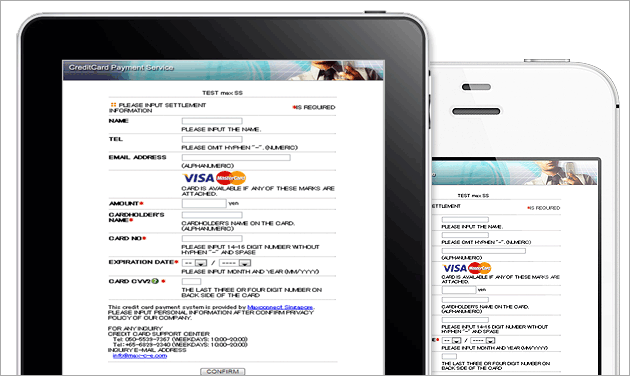 Smartphone Settlement
Our payment screen is also compatible with any smartphones. In term of market size and share for mobile phone, smartphone sales are the popular.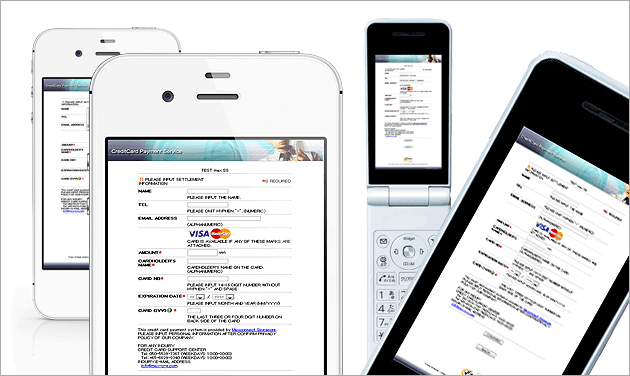 According to a survey of our own, sales for the app for payments such as payment fee for online game, music downloads, have improved significantly compare with the general commercial site.



Such in accordance with the trend of the times, the credit card settlement is very important part on a smartphone, we always aim that to provide smoothly credit card settlement to our merchants without discomfort of the screen size with the function of easily enter the card number.



It not means that we do not focus on the appearance of the settlement page. But the more important is let the customers make the payment easily.



Multi-currency Settlement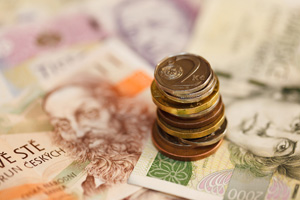 MAXCONNECT's payment solutions is enabling merchants' online processing credit card payment in multi-currencies; including USD, EUR, GBP, AUD, SGD, HKD, MYR as well as other currencies.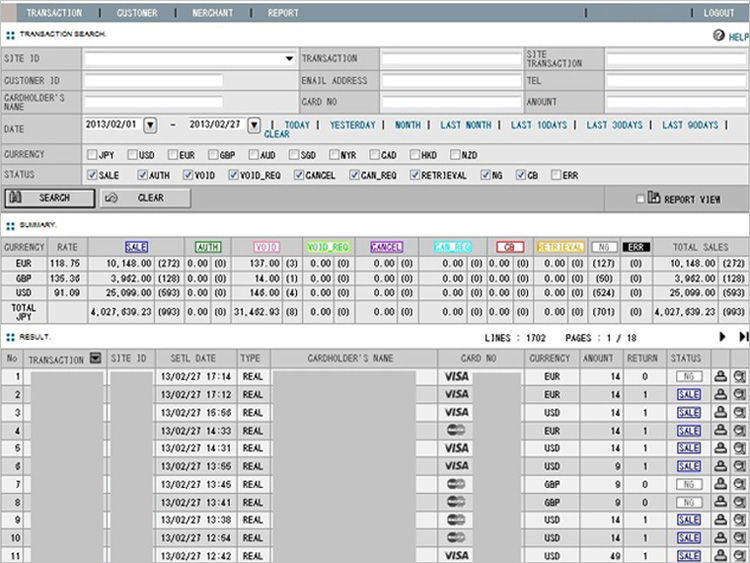 Automatic issues ID • PW
MAXCONNECT's system issues customer ID and Password when customer transaction is succeed. The ID and Password is generated automatically to the Customer's Email address. You can just activate those ID and Password. This service is useful for membership website.

3-D Secure System
3-D Secure (3DS) is the new technical standard developed by Visa and MasterCard. It is designed to combat with the online credit card fraud. Cardholders who have registered for Verify by Visa® or MasterCard Secure Code® use their password to validate their identities whenever they make a purchase on a participating site.


Customizing Auto-confirmation E-mail
MAXCONNECT's auto-confirmation email will be sent to customers and merchants when the settlement is approved. It can be customized to suit your needs for various purposes.  E.g. you can customize the title, header, body, footer. You also can put advertisement and links, using it for various purposes.


Fraud card block function and Filtering function
Our transactions database contain large database include the fraud credit card. We're able to block those cards to use our payment system. For the filtering function, merchant can limit the amount, times per day, week or month. This will reduce the possibility of fraud transactions.

Support various Shopping cart
MAXCONNECT system available support various Shopping cart such as:

EC-CUBE
OS COMMERS
ZEN CART

Recurring Settlement
MAXCONNECT recurring settlement system is flexibility. You can make settlements for every month, every week, and every 1st of month or every few months. Suitable for gym, school, and publications company which collect subscription for time-limited trial services, monthly fee or annual fee.



Billing dated function
Daily (day 1-365), you can choose the automatic recurring billing cycle any date.



Retry function
There is also the options that you can retry the settlement again the next day if your automatic recurring billing, authentication does not pass by the credit card company. (For example, card over limits)



Changing Function
In recurring billing, if the credit card was the expiration, it is a very troublesome thing for our merchants. To be able to continue the transactions, we're able to support to changing the credit card information that we have.



Other Function
Auto-publishing of ID · PW to customers for the first time after the settlement
Easy membership pause-resume feature
We will describe the advantages and disadvantages of the use of payment cards in the WEB screen this link.

Multilingual Credit Support Center
You can't found this from other credit processing company, is the unique of our company. Our credit support center able to provide customer support services in English, Chinese, Japanese.



We also offers free of charge Credit Support in English, Chinese and Japanese. We will respond any questions regarding the settlement.



This service is available to all of our merchants.




Credit card settlement Page
MAXCONNECT as third party merchant processor provide the easy-to-use admin screen settlement at no extra charge to all our merchants.
Here is all available type of service that merchant could use.



The real time admin information provided by us is Easy-to-use. Thus, you can track and trace every real time transaction anytime. Moreover, you can also track the past one month or 3 months transaction history.



Moreover, you can also download the sales data in CSV, TSV, and Excel format, which help to raise business efficiency.



In addition, since the admin screen is supported in dual language; English and Japanese, it is very popular among the company which has sales office and branches abroad.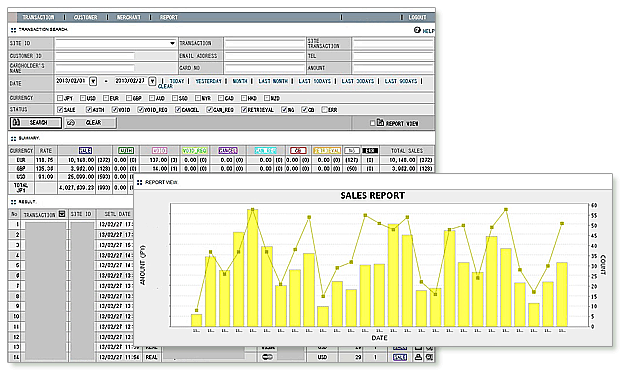 Method of cancellation of settlement
For an example, the merchant person in charge log in to the admin screen at the time of cancellation of settlement, the cancellation of payment shall be processed. At that time, we provide feature which allow the cancellation person in charge note down memo.
This is from the years of experience of our company and was often requested to provide additional feature which the store person in charge or the company person in charge could share details of cancellation when settlement being cancelled.
We always thinking and put an effort to improve as to offer such credit settlement service from the perspective of merchant actually use.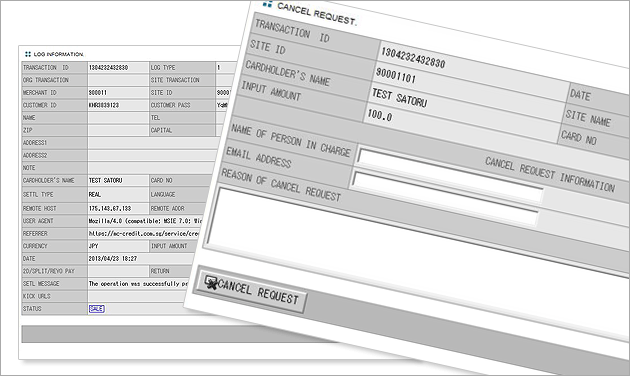 Sales Reports in Graph
With our credit settlement service, the sales information for merchant can be downloaded to Excel and CSV etc and to show in graph.

Function of settlement admin screen
There is a variety of items in the settlement admin screen.
We also have many merchants implemented credit card settlement for the first time. Help feature is equipped in our credit settlement admin screen for easy to understand by such merchant.

Our System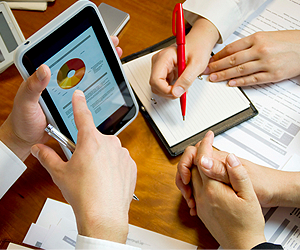 Especially in the past, merchant used CAT Terminal and Credit Terminal for the credit settlement that use Card Terminal but analog processing is actually complicated which require correspondence and has to send out paper-based printed receipt.



MAXCONNECT's settlement service usage method and the administration method could easily be performed on all PC in which you will find it very secure, safe, easy and convenience.



MAXCONNECT provides encrypted settlements and network communication using SSL for security. MAXCONNECT is also compliant with Payment Card Industry Data Security Standard 2.0 (PCI DSS).



For details specification and how to use, please contact our customer support.





Merchant's settlement details shown as below

In settlement details, the details of transaction period, settlement fees, etc. the necessary fees shall be total up and it describes the details of actual amount pay to merchant.
In case of cancellation of transaction within the period, the deduction is described.
Our merchant settlement details could be checked in the log in screen which made exclusively for merchant.
Every remittance of sales is send to merchant designated account based on details of sales amount.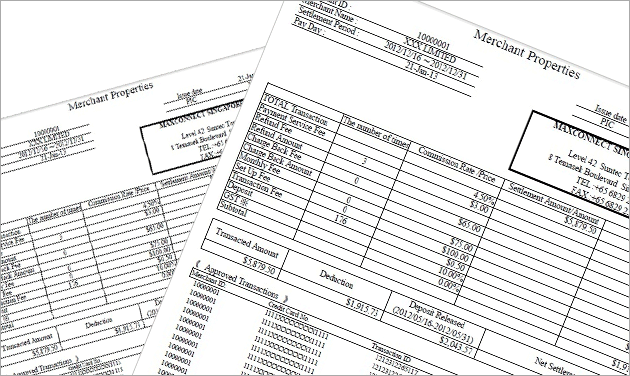 ※Example of settlement details

We are committed in providing convenience service and system to all merchant and users.
The credit card settlement service is the service that use in a wide range from students to elderly.
If you have any suggestion, please contact us. Any feedback or opinion from other merchant and user will be treated seriously as we are making efforts to improve day-to-day.